Intellectual Property & Business Intelligence Advisory Services
A team-based approach to technology development and protection
A world-class innovation management programme without the bureaucracy.​
Quality outcomes begin by capturing all of the
innovative
ideas
within your
organisation
. A quick triage
process
can then be used to elevate the most promising
ideas
based on their alignment with the overall
corporate innovation
strategy
. The best
technology and innovation
projects
undergo
a
competitive advantage
assessment.
Your innovation process will deliver key insights to your technologists, inform your technology portfolio management strategy, and help your technology and innovation projects move through the stage gate process. Afterall, your innovation management programme should work for your team, not the other way around. To see how others are making their innovation management process work for them, please read on.
happening in a short time or at a fast pace

 
a term used in investing to describe a strategy's ability to beat the market, or its "edge"
Our name Rapid Alpha reflects our desire to help Small and Medium Enterprises realize their competitive edge with speed. We are a turn-key innovation management department ready to deliver you actionable insights and opportunities so you can focus on achieving competitive advantage.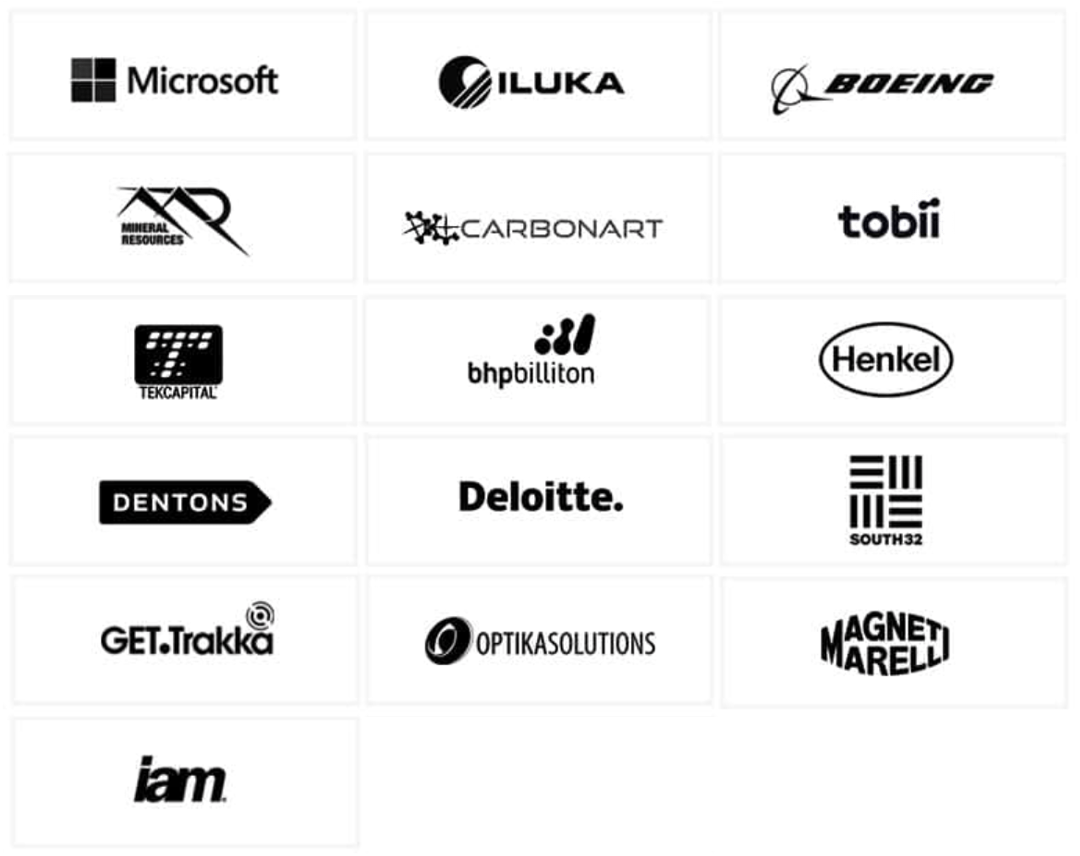 Looking for insights and a process for sustained competitive advantage?
Even before COVID19, few Executives felt they were managing their innovation portfolio well. Today everyone recognizes how important new innovation to achieving new benchmarks for success.
Today leaders within Small and Medium Enterprises can take the same methodical approach to innovation as companies like Boeing and Microsoft, but without the big budgets. Through three phases, you can manage your innovation portfolio and yield outsized innovation results on a realistic budget. Simply monitor your Capture, Assess, and Execute phases.
Are you ready to implement the proven methods others have adopted to achieve results? Do you want to achieve world-class results with the resources you do have? Then please subscribe to our newsletter here.
"Rapid alpha gave us deep and actionable insights for one of our key innovation projects – allowing us to make informed strategic decisions about the protection and commercialization of our intellectual property. Underpinning this work was their unique approach to innovation capture, assessment and execution that we will continue to use in our business going forward." 
Looking for insights and a process for sustained competitive advantage?
Innovation management
is more than moving
ideas
into
product development
.
A true Innovation management process uses insights, strategy, and all the innovation management tools to deliver technology and innovation efficiently.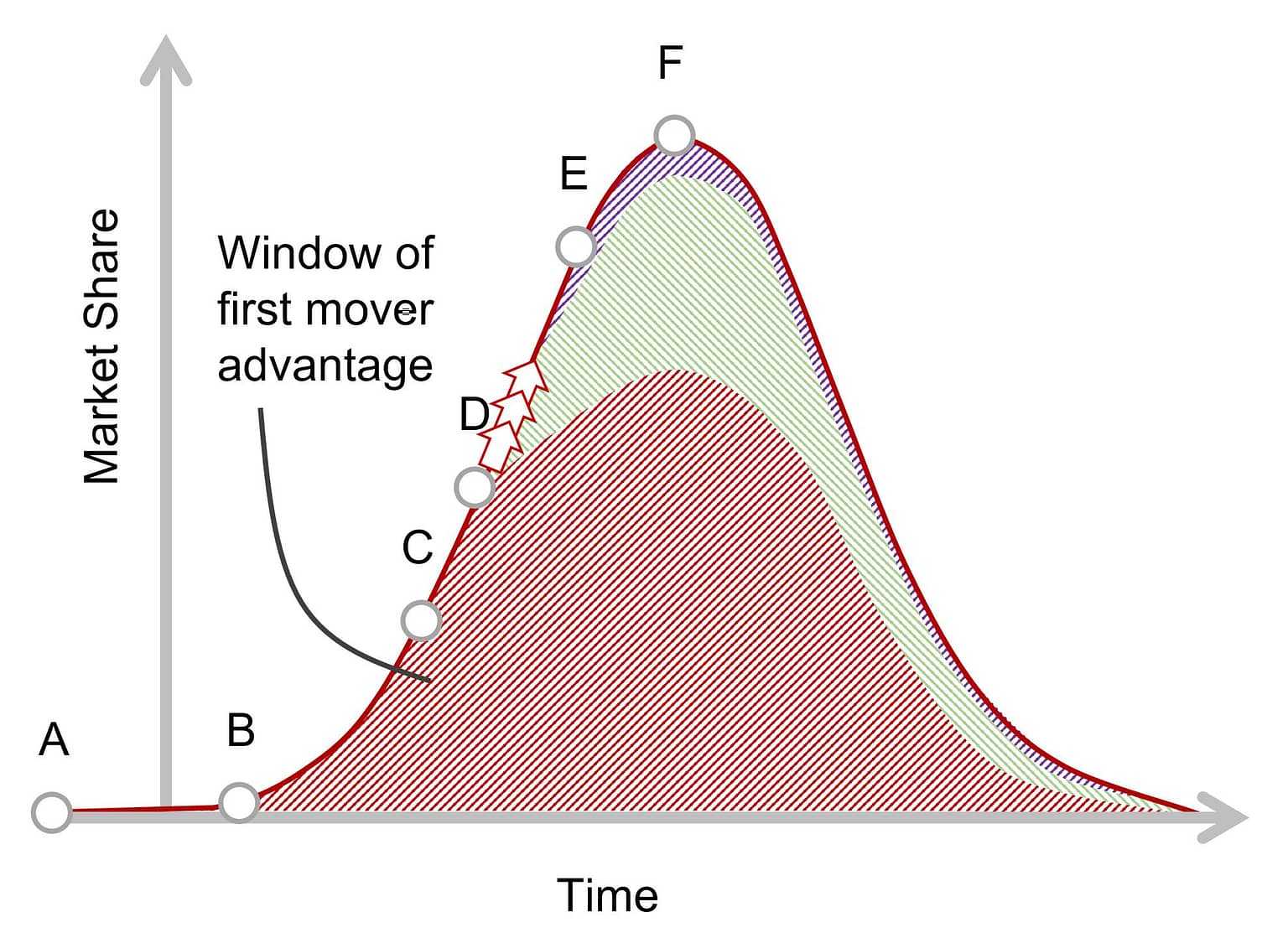 Extending First Mover Competitive Advantage
A – Stage gate process: TRL 9 achieved B – Organisation enters the market C – Organisation enjoys 1st Mover Advantage D – Fast Follower Enters market E – Competing technology and innovation emerges F – Impact of incremental innovation subsides, market declines
Today technology and innovation become obsolete at a much faster rate. In addition to moving fast, proper innovation management strategy extends an organisation's window of first mover advantage.
Your Idea Management Process
Focus
your resources on
innovative
ideas
that deliver
competitive advantage.
Within
a
culture of innovation
, every employee contributes to the success of the organization. That passion to plan and execute the innovation
strategy
is vital to long-term success. But when that passion cannot be focused on the
organisation
's needs, moral suffers and
focus
is lost.
The right
innovation management
platform helps everyone at a glance understand what they are working on and how it contributes to the success of the
organisation
. Our
innovation management tools
help you build internal consensus,
focus
resources, and achieve
competitive advantage
.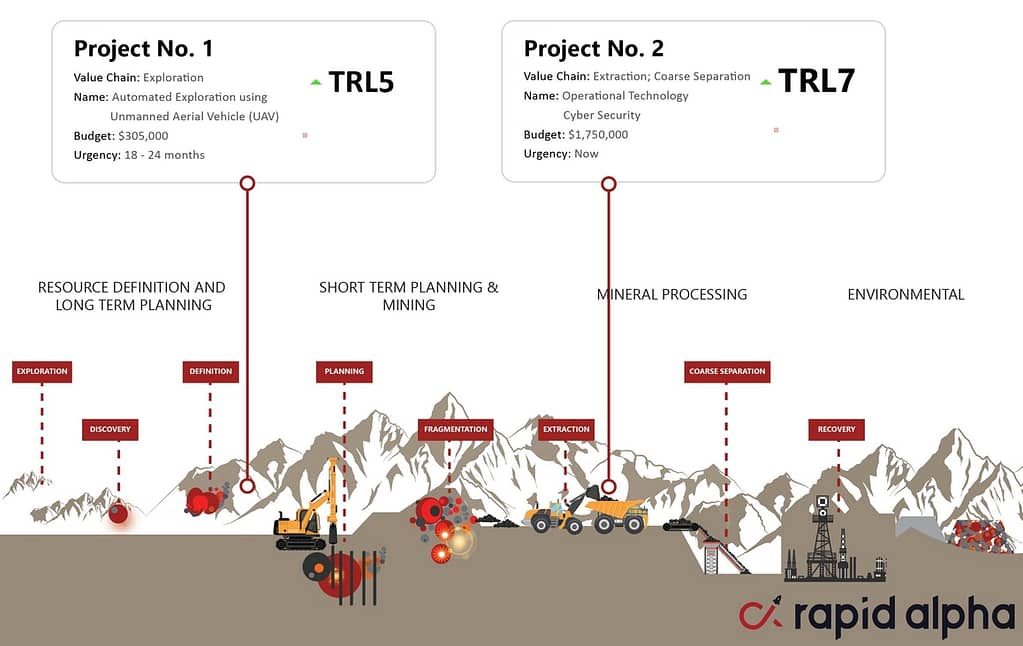 Focus your innovation activities on competitive advantage.
Assess the ideas within your innovation portfolio.
Balance the innovation types to meet your near
Asking an innovation manager to pick their favorite project is like asking a parent to choose their favorite child. It can be hard to decide among many promising options, especially when interpersonal dynamics are at play. 
If your organization is relying upon a subjective selection process, and you're stuck with the daunting responsibility of deciding which stars shine brightest, we can help.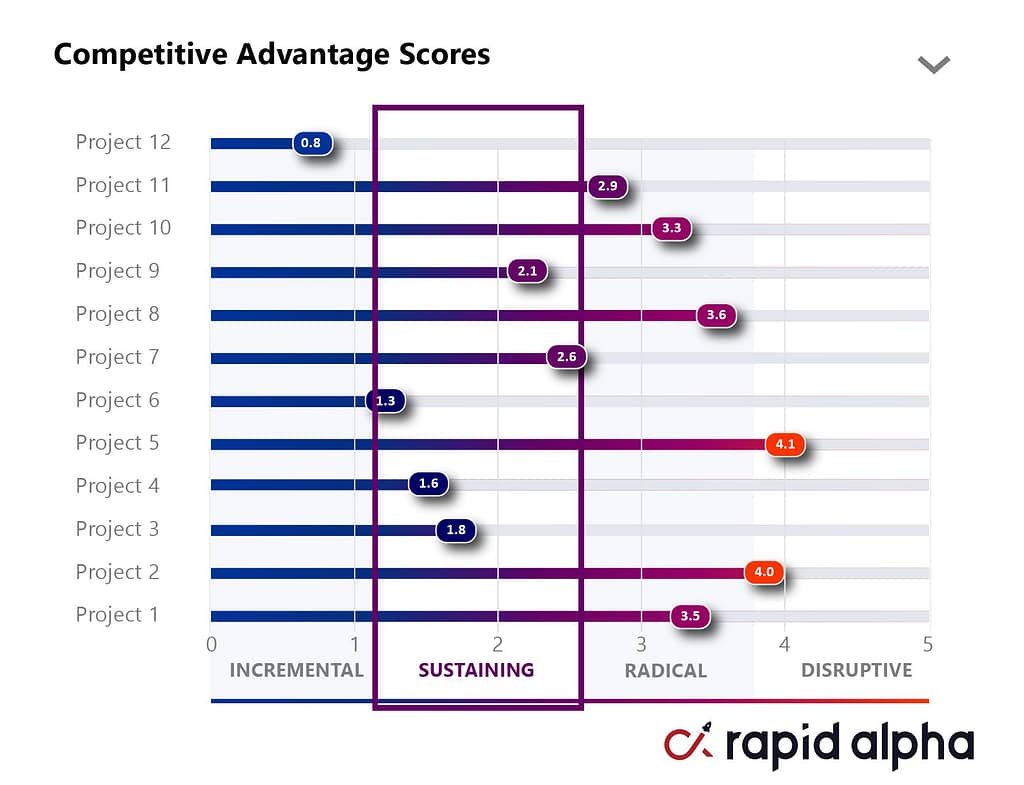 Competitive Advantage meets Business Values
Maximize your resources. Live your values.
What happens when every innovation program is measured on its ability to deliver sustainability, employee engagement, efficiency improvements, and their ability to generate new revenues? 
You live your values and create sustained competitive advantage.
What happens when you make more strategic Buy, Build, Partner, and Invest decisions to achieve your innovation priorities? Just because your team could build everything in your portfolio, doesn't mean you should. By identifying external parties and negotiating from a position of strength, you can de-risk your innovation portfolio and move faster to market with innovative products.